Members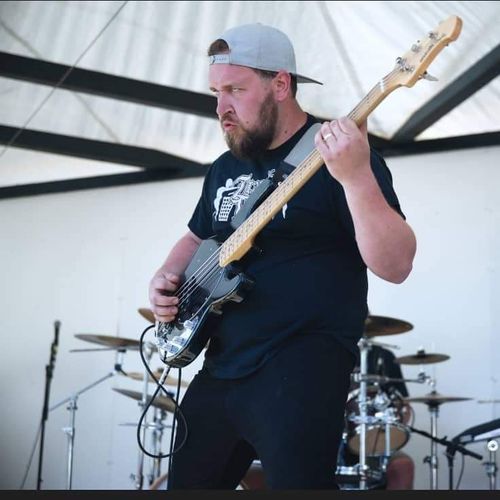 Norm Mathers
Bass/Backing Vocals
    Norm picked up the bass at the age of 12, after entering a summer 'rock class' camp. He soon found long time friend Lucas Penner, and together they started their first garage style band, and went on to form Chasing Red Lights together. Norm took a hiatus from playing in bands, a year out of highschool, but always practiced his musical chops jamming with local musicians. A fated encounter with Jason Morcombe would lead Norm into a thirst of wanting to be in a band again, and starting Three Scotch In with then guitarist Jason and singer Scott Osborne. Norms thirst for playing with Three Scotch In wouldn't be quenched, he filled in as a studio musician playing shows with local greats such as Micheal Elliot, Danica Dreyer, and country cover band The Dirt Road Kings.

     Norm had become restless in his band Three Scotch In, he loved to play live music, however; the selling of his soul every evening they had a show, Jamming covers in local pubs, and playing at weddings/events lead Norm to a unique engagement with guitarist Dale Henshaw. Dale had put an ad on Facebook, that said "guitarist looking for bass, drums, and vocalist for hard rock/metal band with influences from Asking Alexandria, Bring Me The Horizon, and Bullet For My Valentine". "I had literally been listening to all the bands in the ad, and thought this is for me". Dale then introduced Norm to Jake Bilash and the other members of his band, and they quickly formed Storm the Empire. Norm has spent nearly 18 years refining his craft on the bass, switching between face melting grooves, some funk, and treating his fret board like a well groomed walkway.
     Main influences are: Flea (RHCP), Tim Commerford (RATM), and John Campbell (Lamb of God).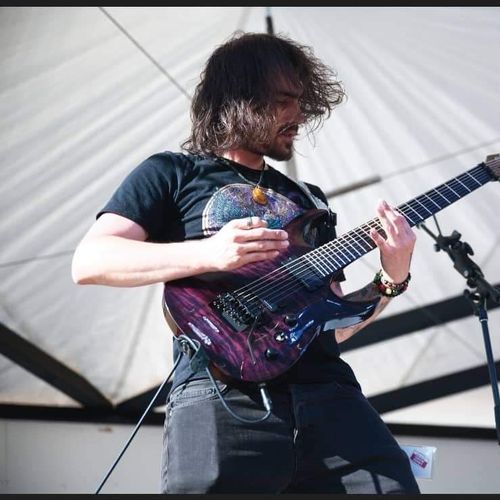 Robb O'Day
Lead Vocals/Rhythm Guitar
     Robb started off his musical journey at the age of 10. Raised by a single mom who was in blues and rock bands herself, he was bred to be a musician. He worked with many local musicians and started multiple bands over his early years while learning over 12 instruments. Eventually starting "The Pasties" with friends JP Babich and Harley Pyrozyk performing with acts like NinjaSpy, DFY and more. The Pasties would Eventually lead Robb to meet new musicians (such as Bassist Norm Mathers) and gain a further craving to perform.
     In 2012 Robb started a record label and took off with a hiphop career, touring and performing with artists like Snak the Ripper, Merkules, Hopsin and releasing 3 solo EP's. in 2015 Robb began recording a full length solo album entitled "Fully Developed" and the drumming for the Metal band "Meteor Tree", where he would eventually take a hiatus from music due to his mothers fight with breast cancer.
In 2019 Robb was working his final shift at a job and his life changed, "I went outside to have a smoke and the new guy was listening to metal, smoking." "You like metal?" Robb asked "Im the lead guitarist of a metal band" responded Dale Henshaw, From that day on Storm the Empire has created a pretty reputable following of genuine music fans and continues to push their own limits with their writing and performances.
Main influences are: Black label Society, Deftones, Karnivool, Modest Mouse, While she sleeps, Children of Bodom, Tool and more.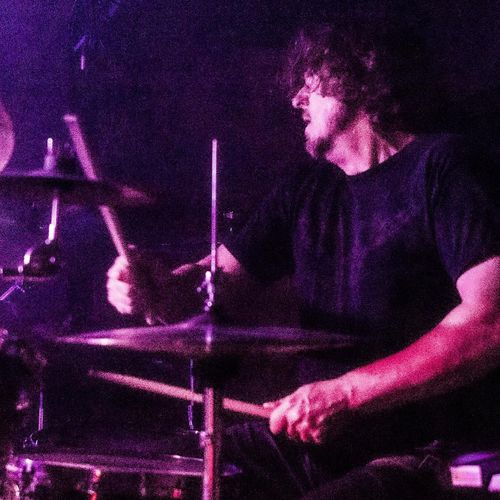 Andy Ashley
Drums/Producer
     "I remember like it was yesterday the first time I sat down in front of a real drum set as a schoolboy and started to play it". From that point on Andy was hooked. Since his very first band in high school he's been involved in countless bands and projects playing everything from miles davis to patsy cline to slayer. 

     After moving to the big city of Vancouver from Whitehorse, Yukon, his musical eyes were profoundly opened by the music of the early 90's alternative music scene both locally and internationally. 
"I would have to say out of all those bands from that time the most influential on me was Tool without a doubt."
     The majority of Andy's 30 plus years of playing drums has been spent in the trenches with various bands in the vancouver post hardcore scene such as Harrow, Deadsure and Damages; where he recorded several albums and toured up and down the North American west coast as well as regionally around BC and Alberta.  After a move to Kelowna in 2011 he found a thriving little scene and has been involved with local Instrumental psych rock outfit High Horse eventually leading him through a mutual friend to joining the beast that is Storm the Empire. 
Andy plays and supports Tama Drums and Los Cabos Drumsticks.

    Main Influences are: Botch, The Mars Volta, Deftones, Sepultura, Refused, Quicksand, Gojira among many, many others.